Contact Us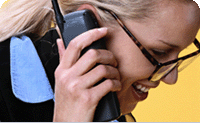 Address:
195 Black Horse Lane,North Brunswick, NJ 08902.
Phone: (732)-821-6500; 1-800-796-9025

Fax: (732)-821-6008
Email: sales@anichemllc.com

Website: www.anichemllc.com
To apply for jobs:
Please send resumes to: hr@anichemllc.com

To request a quote:
Obtaining a quotation from Anichem is quick and easy. Please e-mail sales@anichemllc.com or contact us directly at (732)821-6500. The information that you submit will be held in the strictest confidence and you will be contacted within 24 to 48 hours following your request.

For a copy of our Confidentiality Agreement, please e-mail us at info@anichemLLC.com
---